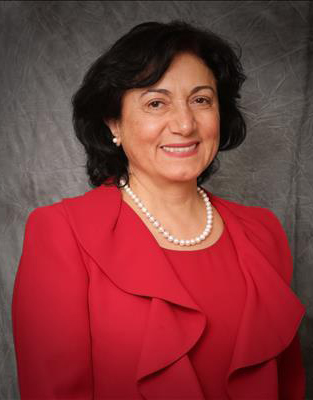 Romena Jonas

Real Estate Agent/Realtor®
925-768-5245 | romena@akkadiangroup.com
DRE#: 01045297
I have been working in real estate and related fields for more than 30 years and would like to assist you in buying and selling your property anywhere in the United States and abroad.
I have performed environmental assessments of commercial properties, have designed and constructed both commercial and residential buildings, and have a natural love and interest in building structures and architecture.
I am a published author and have also hosted a TV show called "Doing Business in America."
My environmental, engineering and construction expertise enables me to pay attention to details and have a problem solver mindset. My entertainment and entrepreneurial experience engages the right side of my brain, opening the door to creativity, art and the emotional aspect of human nature. Thus, enabling me to come up with creative solutions to complicated issues while touching people's hearts and emotions.
I am a self-motivated entrepreneur and have a great ability to manage projects from inception to completion. I believe that it's not just about putting in a lot of time – it's about working smart, putting in the right amount of time, and doing whatever is necessary to close a deal.
I am a true believer of Knowledge is Power - therefore, I never stop training and furthering my education. To better serve my clients, it is my responsibility to understand the housing market and staying up-to-date on the latest topics in real estate and in the local market.
Working in engineering, construction, environmental, and the entertainment industry has given me a vast network of contacts and subject matter experts to share with my clients in providing them high quality service.
People respond to me because of my can-do attitude, honesty, integrity and confidence in my abilities.
I am a vegetarian and I love animals and all living things. I support many non-profit organizations relating to the protection of animals. I am also founder of a Non-Profit educational organization supporting under-privileged individuals. By nature, I am compassionate and giving and I get a sense of fulfillment by serving others. I pledge to a strict Code of Ethics and Standards of Practice. Those who know me will testify to my honesty, integrity, and generosity.
I treat every project as my own. The home or the property you want to buy or sell is my home or property and I will serve you as I would want to be served myself. So, I invite you to please contact me and let me help you with your real estate adventures.